The Michelbob's Story
Two people with one dream create award-winning Florida restaurants
In 1979, Minnesotan Bob Mattson and Floridian Marsha Gibbs collaborated to create Michelbob's Championship Ribs Restaurant in Naples, Florida and later, their Take-Out-Only sister-establishment on 
Marco Island.
From the beginning, their goal was clear. Offer guests the best possible dining experience, with delicious, "made-from-scratch" original-recipe food for a reasonable price, in a friendly, casual smoke-free family atmosphere.
Michelbob's variety is broad enough to suit all tastes; Meats, Chicken, Steaks, Salads, some Fish, as well as housemade Onion Rings, Baked Beans and Cole Slaw, and a special Kids' Menu plus Cocktails. But their signature dish has always been tender, slow-smoked, mouth-watering Barbeque Baby Back Ribs imported from Denmark. Take-Out is available from both stores.
For years a Naples landmark, the restaurant's cozy rustic decor is enhanced by all manner of memorabilia, most prominently from Coca Cola, plus whimsical signs, photos of some of the owners' favorite sports like Canadian freshwater fishing and Masters Golf. And of course, many Ribs and BBQ Sauce Championship trophies and awards won over the years.
From the beginning, Michelbob's has been a meticulously family-run establishment. Over the years, Marsha, Bob, Bob's mom Shirley, as well as Marsha's sons Brian and Brad have been the faces of the businesses in both Naples and Marco Island. Marsha retired in early 2014.
In early 2014, when Marsha retired, Jennifer Mattson and Lou Bavaro, Bob's daughter and son-in-law, moved their family from Minnesota to Naples to co-own Michelbob's with Bob, and take over the day-to-day management of the restaurants.
Carefully chosen, we take great pride in our cheerful, knowledgeable staff, always ready to step into just about any role when needed.
Besides Michelbob's famous BBQ Ribs, much to guests' delight, uniquely flavored products such as Sausages, BBQ Sauces and Seasonings have been introduced into the original menu.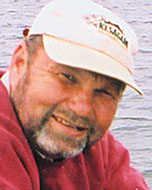 Bob Mattson
Founder

Marsha Gibbs
Founder
Welcome to Michelbob's
We're Glad You're Here!